About Mokan Financial, Inc.
At Mokan Financial, Inc., helping you achieve your vision for retirement is our number one goal. We work closely with you to objectively assess your individual retirement strategy, and help provide solutions tailored to your needs. Mokan Financial, Inc. are proud to be independent financial professionals.
Kyle Hammerschmidt
Founder and President
The financial world is complex and you deserve an experienced guide. We create plans that assist you in building and utilizing wealth to help you work towards the retirement for which you have so carefully prepared.
Kyle is a registered fiduciary, bound to the highest level of ethical and financial standards. We are committed to making the choices that directly benefit our clients and we remain independent while retaining access to a wealth of financial products.
At Mokan Financial, we utilize outsourced professional advisors, all with distinct areas of focus. This allows us to remain diligent in our pursuit to bring you the very best advice possible.
Mokan Financial has partnered with money managers to provide strategies and portfolio models. Your typical broker or financial advisor may manage 500+ individual accounts, so when changes need to be made quickly, their attention always goes to the client with the most money first. Our platform has eliminated this type of broken system to help ensure that the highest level of attention is given to all of our clients simultaneously.
We firmly recognize that our clients are the channel through which we derive our own livelihood. For this reason, our clients receive our highest level of attention, care, and gratitude. We will continue to strive in order to exceed the expectations of our clients and their families.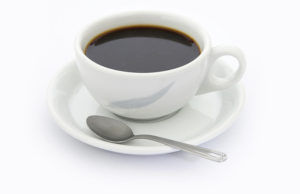 We take a personal approach and offer a high level of service paired with years of experience, comprehensive resources and support, objective and in-depth knowledge. Through our dedication to service, Mokan Financial, Inc. creates value for our clients resulting in innovative retirement solutions that cater to their individual needs, goals and vision.
If you would like to have a conversation about your retirement goals, please contact us online or call our office at 913-257-3991. We have an office in Overland Park and can schedule a time that's convenient for you. There's absolutely no cost or obligation.